Young Artist Concert - Dakota Valley Symphony - TICKET SALE!
Date and Time
Saturday Feb 11, 2023
2:00 PM - 4:00 PM CST
SATURDAY, February 11, 2023
Concert begins at 2 pm, with a 15 minute intermission

Bidding for Silent Auction items begins at 1:30 pm and continues through intermission
Wall of Wine raffle tickets are available for purchase ($5 each) before the concert and during intermission.
TWO winners names will be drawn at the end of intermission. Winners need not be present to win.

Location
Ames Center
12600 Nicollet Avenue
Burnsville, MN 55337

Fees/Admission
Ticket Information
Tickets are $30 for adults, $20 for seniors (age 60+) and students, and can be purchased in person at the John and Betty Adamich Box Office at Ames Center (12600 Nicollet Avenue, Burnsville, MN 55337-4680). Box Office hours are Tuesday-Friday 11 AM - 5 PM, Saturday 11 AM - 4 PM, and two hours prior to an event. Tickets are also available through Ticketmaster, 800-982-2787 (processing fees apply).
Description
Repertoire to Include:
William Grant Still: Symphony No. 4. (The Atocthonous)
Felix Mendelssohn : Piano Concerto No. I, A Midsummer Night's Dream Overture
Young Artists' Concert
Saturday, February 11, 2023, 2:00 pm
Masquerade Dance Theater | Ames Center | Burnsville
Mendelssohn:

A Midsummer Night's Dream - Overture, Op. 21


Mendelssohn:

Piano Concerto No. 1 in G minor, Op. 25
III. Presto - Molto Allegro e vivace
Featuring the winner of our Young Artists competition, Gaia Daniel
William Grant Still:

Symphony No. 4 (The Atocthonous)
We are thrilled to continue our 2022-2023 season joined by the winner of our Young Artist Competition. Previous winners have gone on to careers in music at some of the country's finest collegiate institutions. It is always great fun to hear them in their earliest winning performances.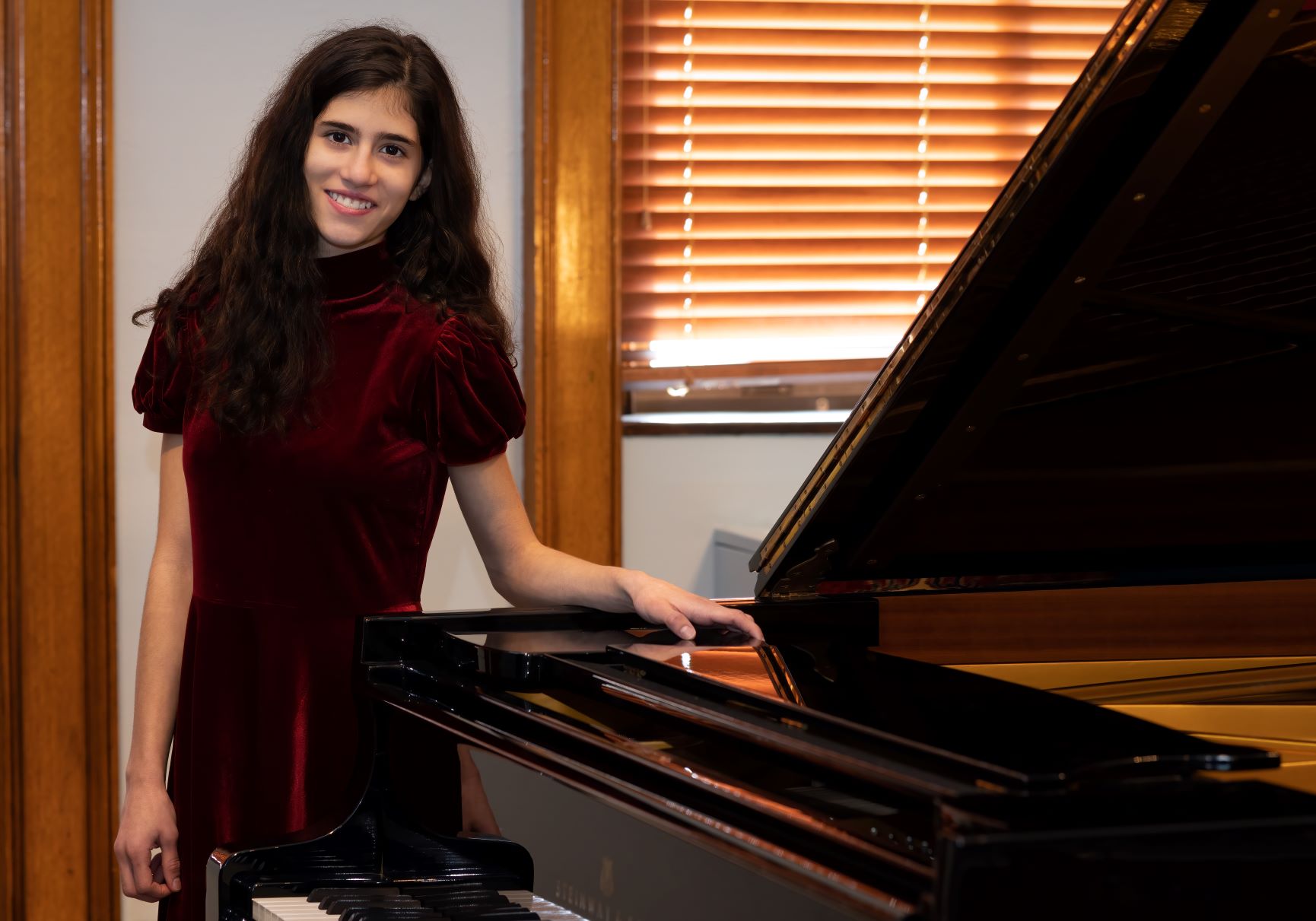 Gaia Daniel is a 12-year-old pianist from Minneapolis, Minnesota. She is a third generation to a family of musicians whose origins are from Florence, Italy. She started playing piano at age 7, after playing violin and cello since the age of 5. Gaia is studying under the tutelage of Dr. Paul Wirth.
Gaia was a prize winner and a finalist in several international competitions. She won the second prize in the Canada International Piano competition, out of 141 contestants in her age category from all around the world. She also won the second prize in the Paderewski International Piano Competition, and the first prize and exceptional young talent prize of the Golden Classical Music Awards International Competition, and was invited to perform in the competition Gala in Carnegie Hall, NYC, in 2023. She was a finalist in the San Jose International Piano Competition and the Vancouver International Music Competition.
Gaia had her orchestral debut at age 11 with the Kenwood Symphony Orchestra, playing Mozart's Concerto in C minor, K.491. In the Twin Cities she won the first prize in the 2022 MMTF Mozart Concerto competition, and most recently she won the Dakota Valley Symphony Young Artists' Competition.
In addition to her love of the piano, Gaia is a passionate ballet dancer, an avid reader, and a writer of short stories and poems.
---